Be the first to be notified when we make an update to this post
In this ultimate guide, learn How to Remotely Dump Wimax Enterprise Accounts without any stress. This topic has been raised by most of my blog readers which became a call for concern. If you are new to wimax, kindly take a look at What is MTN Xtrasurf Wimax Service
Free Internet is an irresistible phonomenon in Africa and Cameroon to be precise. The methods used consists of the exploitation of flaws in ISPs ( Internet access provider) of each country, notably in Cameroon where there are several ISPs: MTN, ORANGE, NEXTTEL, CAMTEL
[note]Before you start think out of the box, the method used in acquiring free internet with Wimax is not actually a flaw; rather it is a subscription that the owner of the the pays monthly to MTN and in return the account permits the owner to have free and unlimited access to the internet[/note].
How Wimax Enterprise Accounts Dumping Works?
You are required to dowload the latest version of Router Scan which can be done by clicking HERE. Once done, configure it as you will see below, wait while it scans for routers especially MTN Wimax Routers, open the router by ip address, login with given credentials, download wimax backup file, browse unlimitedly.
Step to dump wimax accounts remotely:
Necessary tools:
Router scan to download here Download
A browser (preferably Firefox)
A good internet connection
More important is patience
Online router scan with open port
We will open our Router scan software and configure it so that it can detect wimax type routers.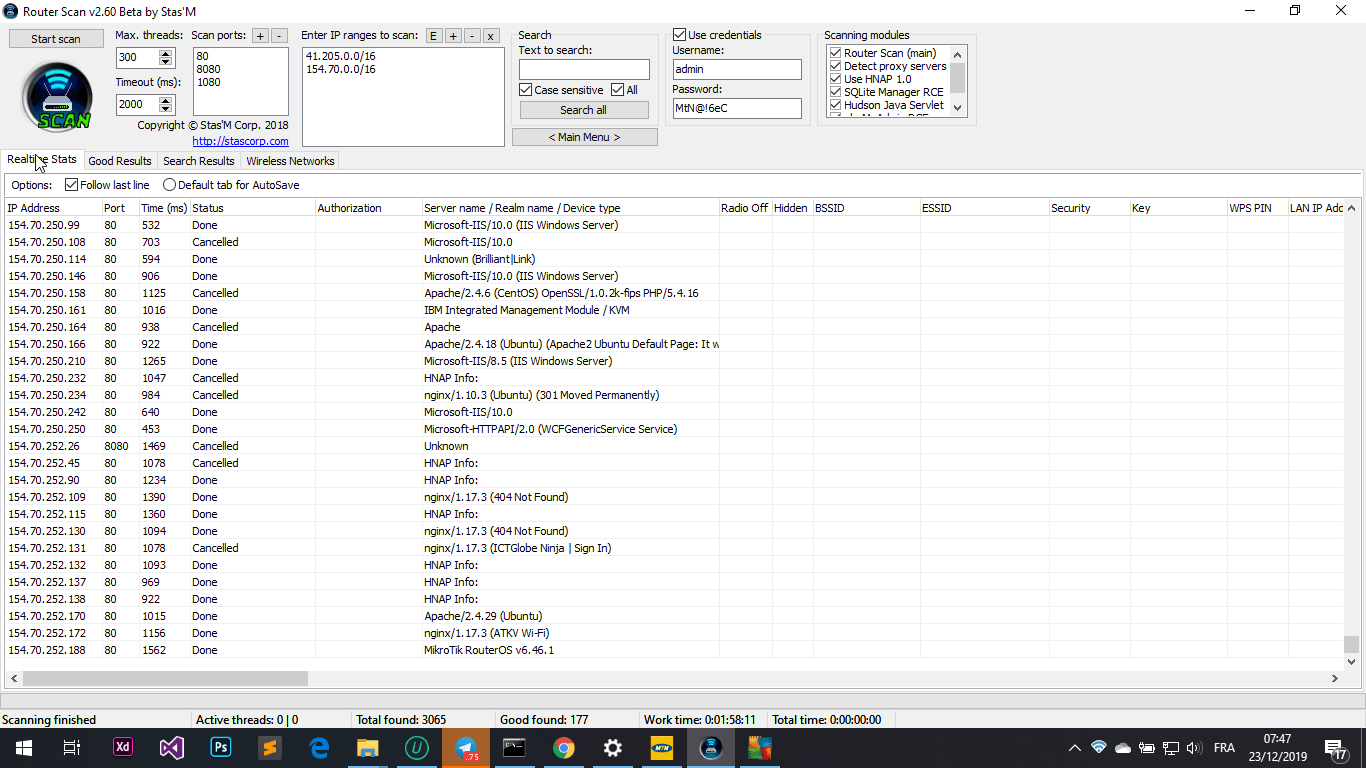 We will therefore configure the software exactly as in the image:
>> As range ip we put 41.205.0.0/16 and 154.70.0.0/16 and for the ports it is 8080.80
>> As credential we will put the connection ids in Admin mode of the Wimax boxes:
user: admin password: [email protected]!6eC. After having configured like this, we just click on the scan button at the top left of the screen and we wait for the scan to finish.
Sorting results
After doing and waiting for the scan to finish, we will then sort the results. So we will have a list like the following: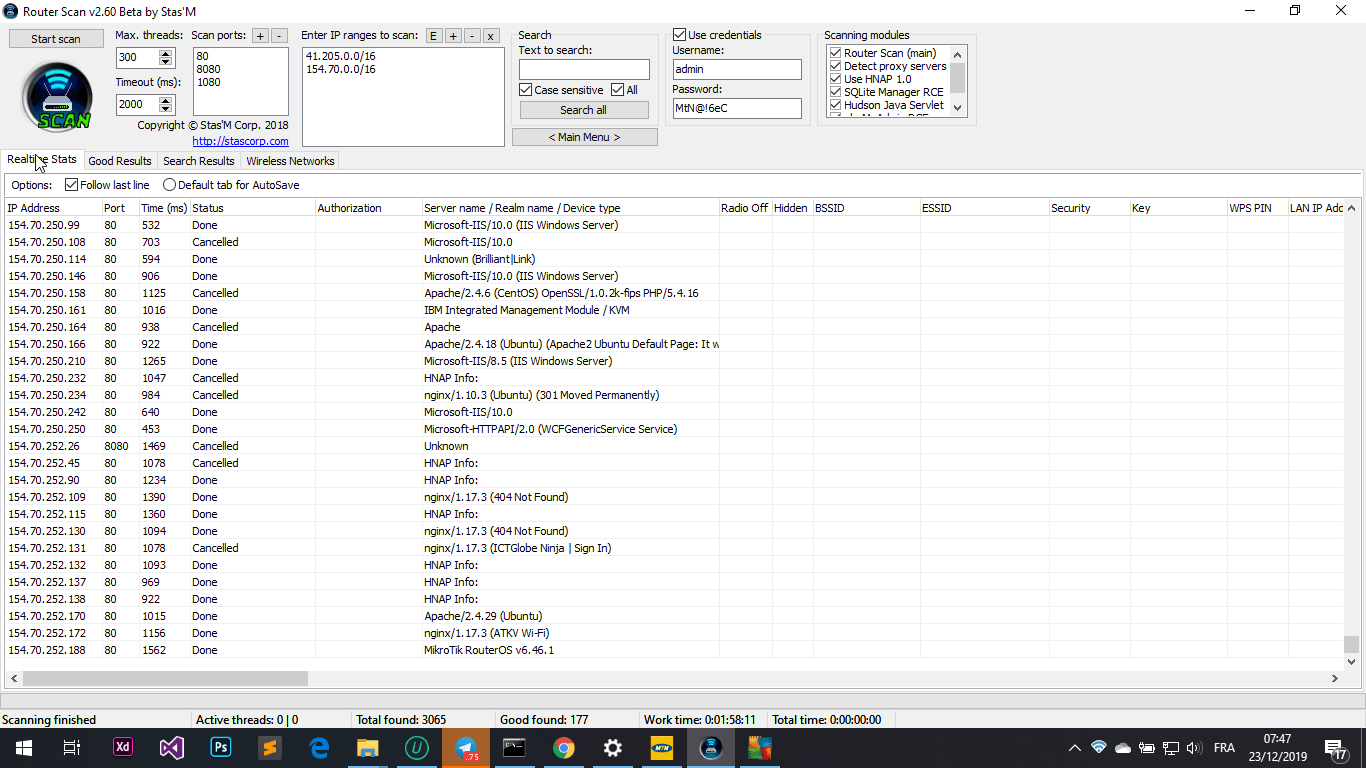 We will go to the " Good result" tab to see the routers or modem that can be accessed, but here what interests us are those of MTN having the name Huawei BM626E Wimax CPE as in the following figure: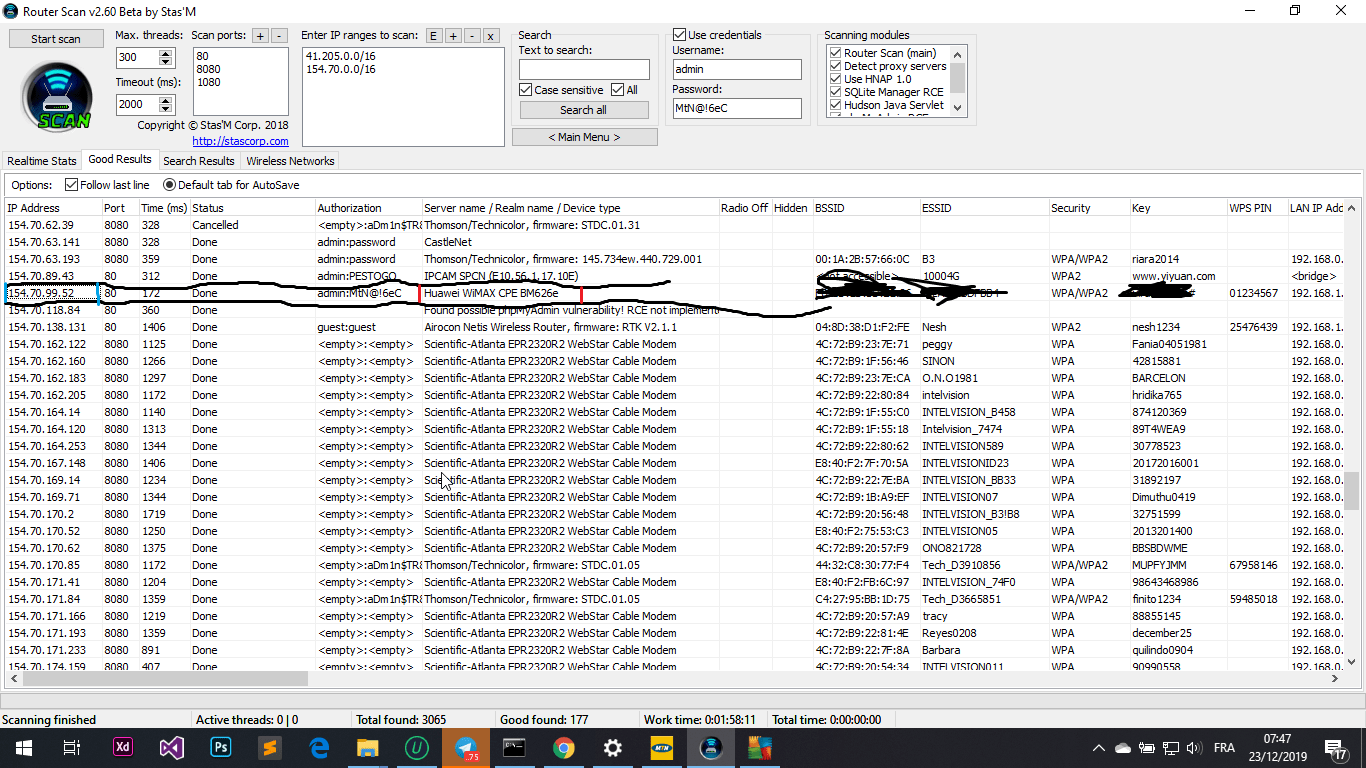 So we have the router ip, here we go to serious things
Connection to the box
To connect to the box, nothing could be simpler, just copy the ip obtained in the figure above into a browser: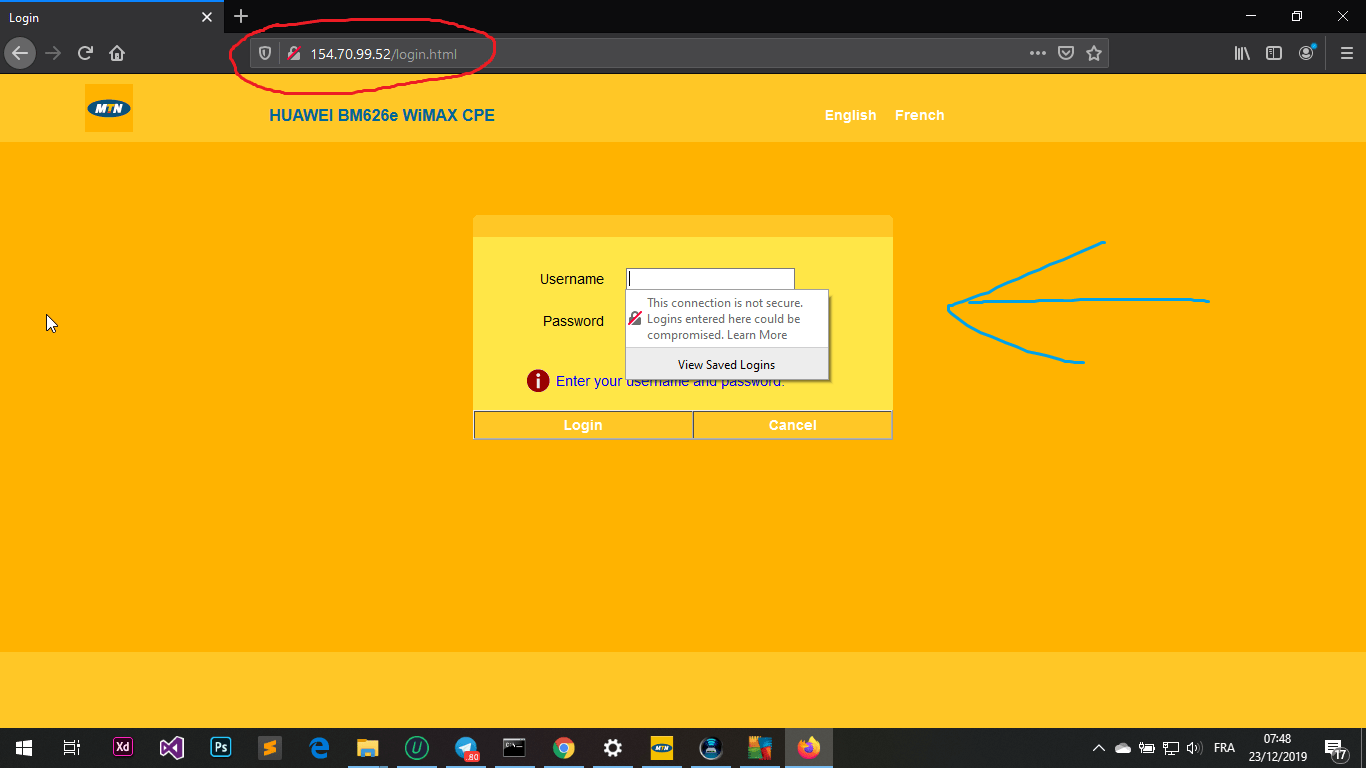 So here is the login page.At this level, we will connect in administrator mode to have the right to do absolutely everything.for this therefore fill in the fields as in the following figure: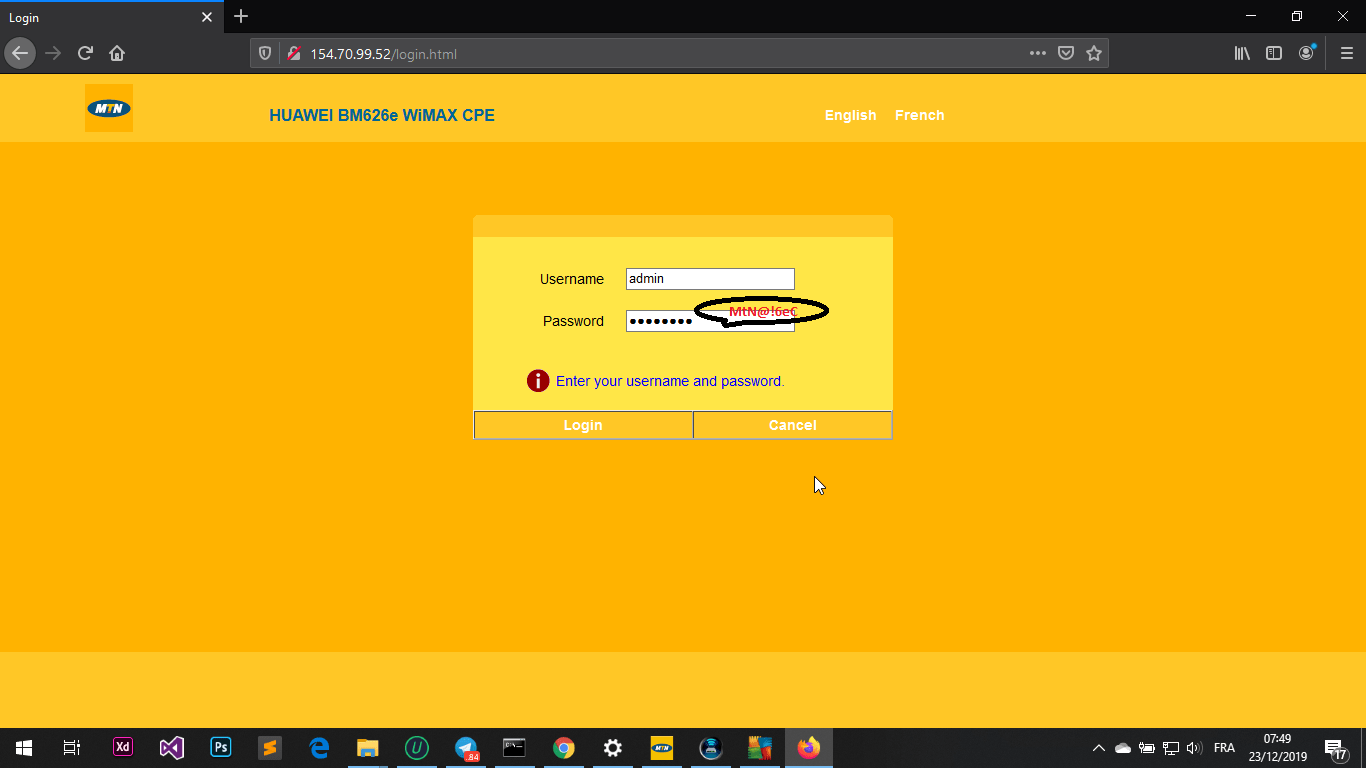 Once connected, click on Maintenance :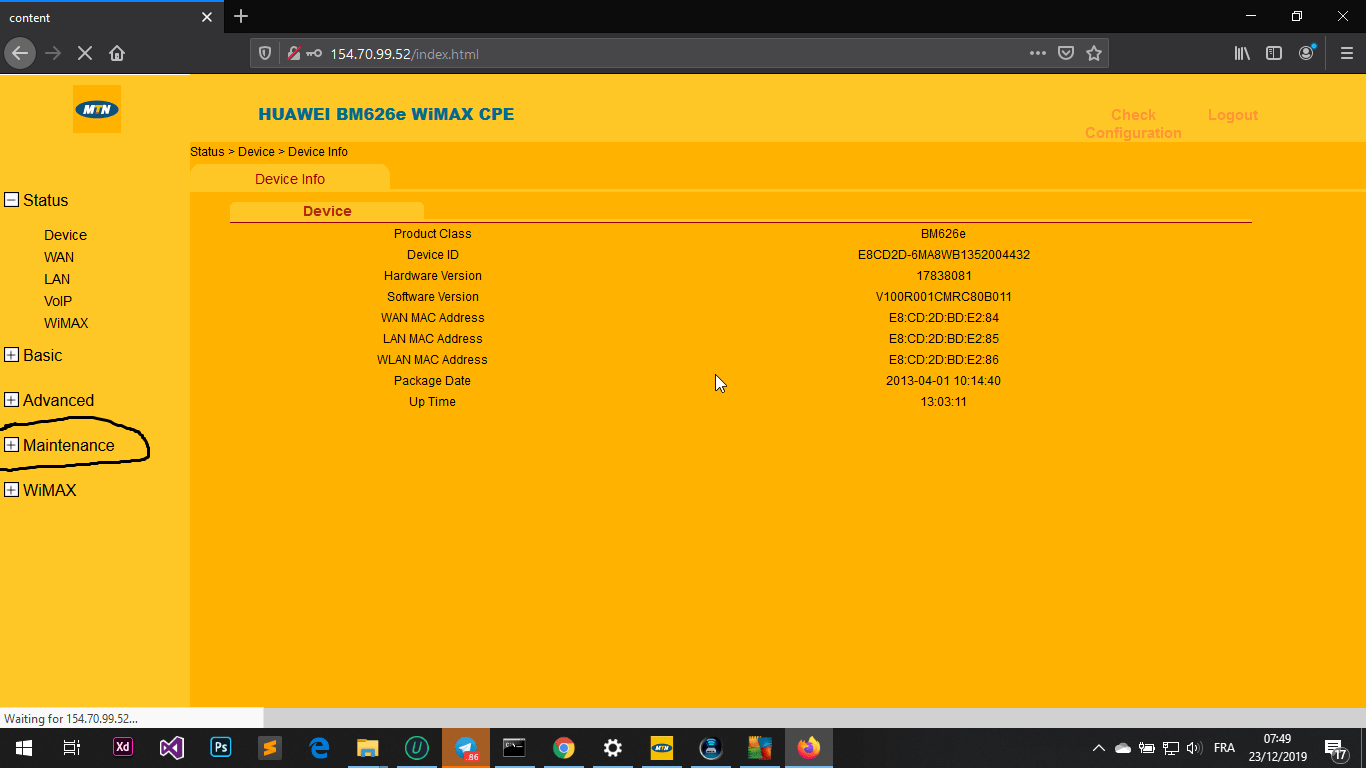 Then on device :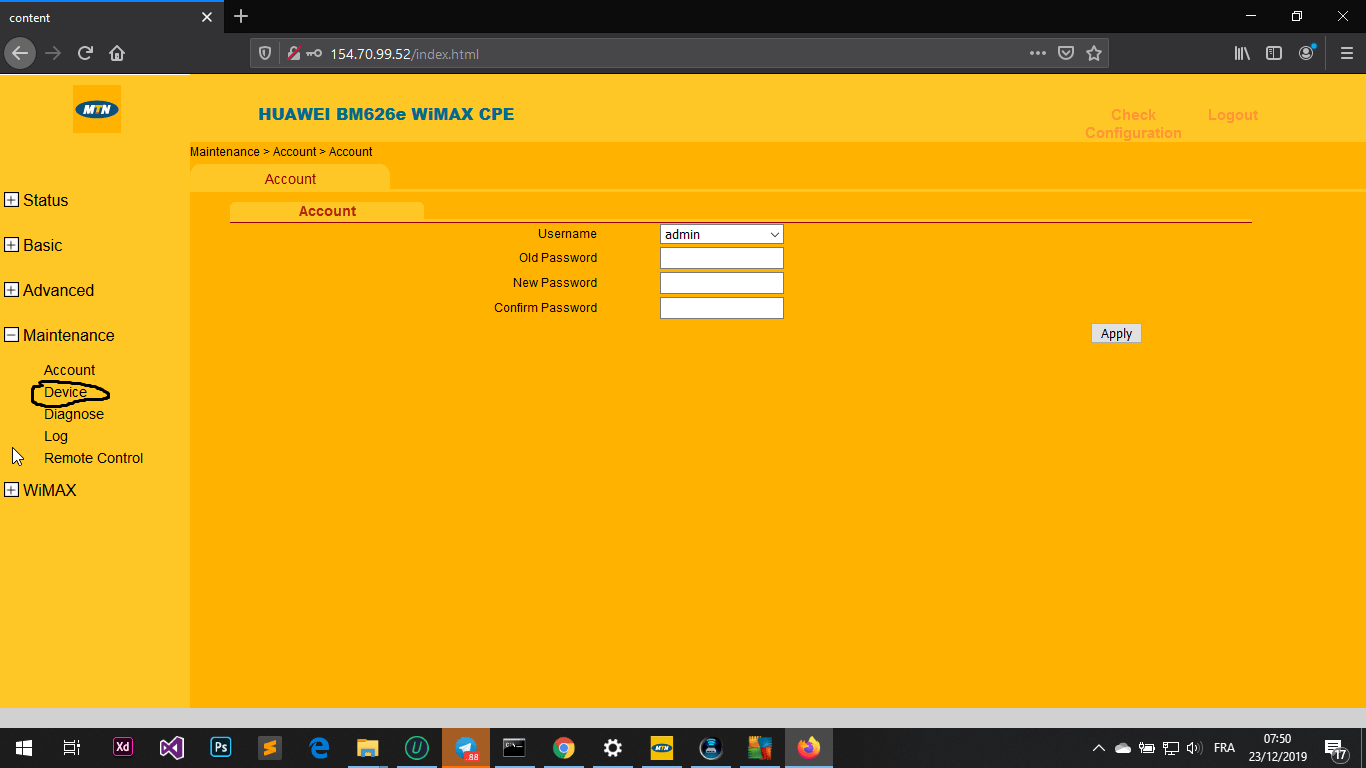 then on Configuration: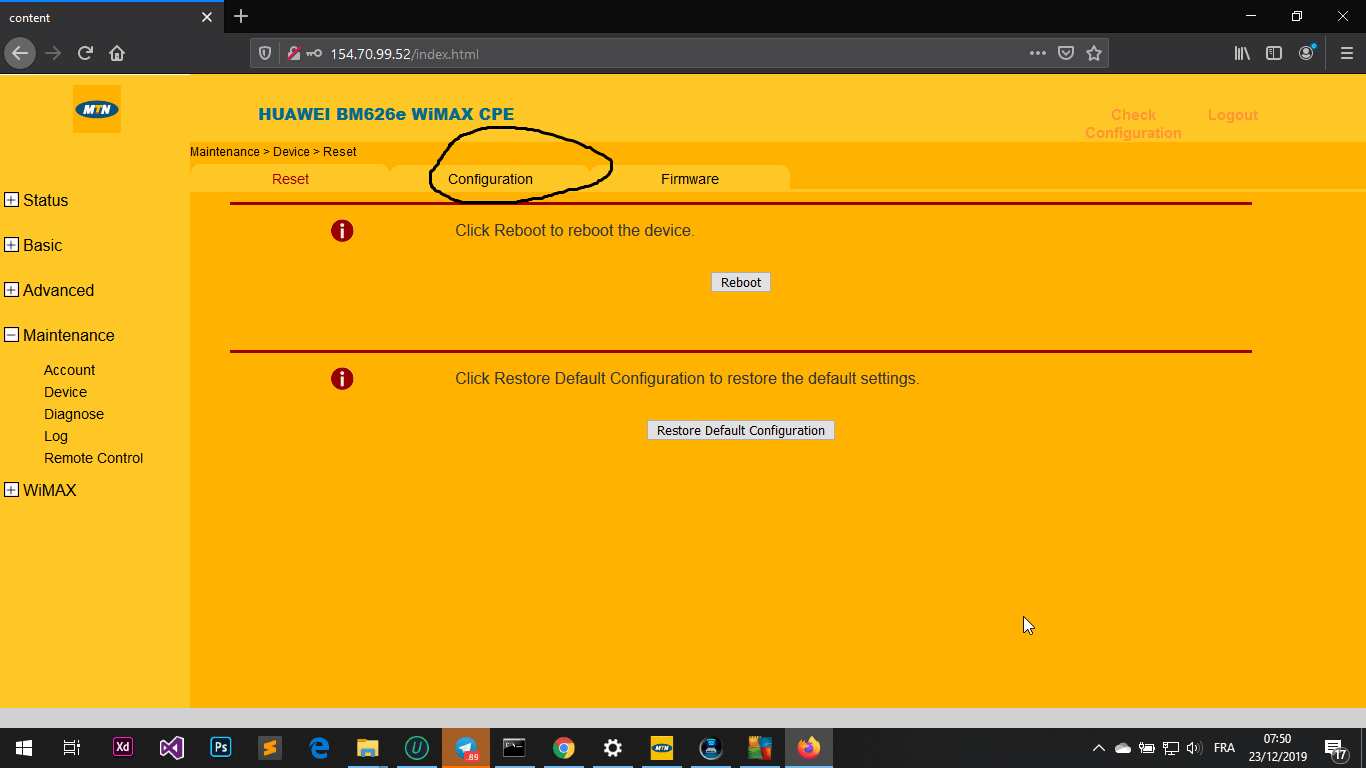 And we download the configuration file by clicking here: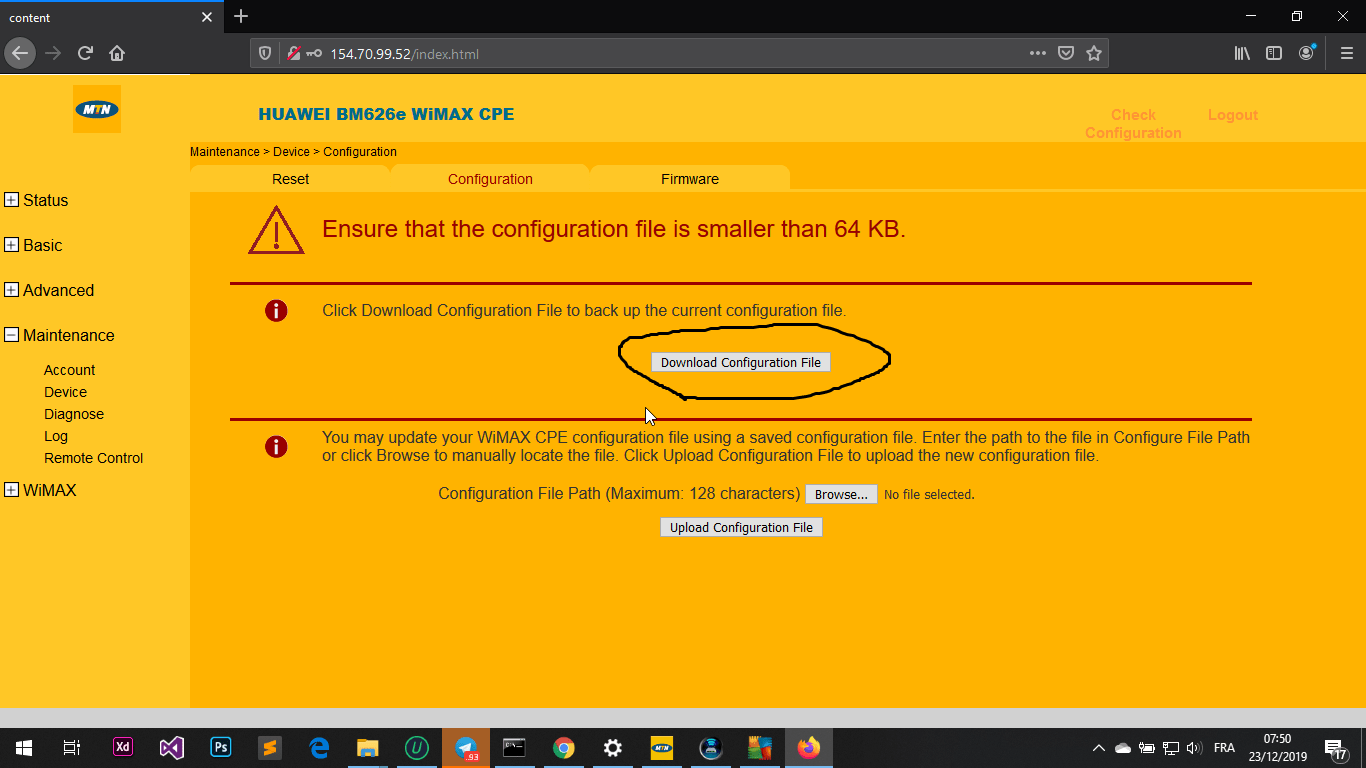 make sure you have a file with the extension .bak
Once the file is obtained, we open it with notepad (download notepad here ),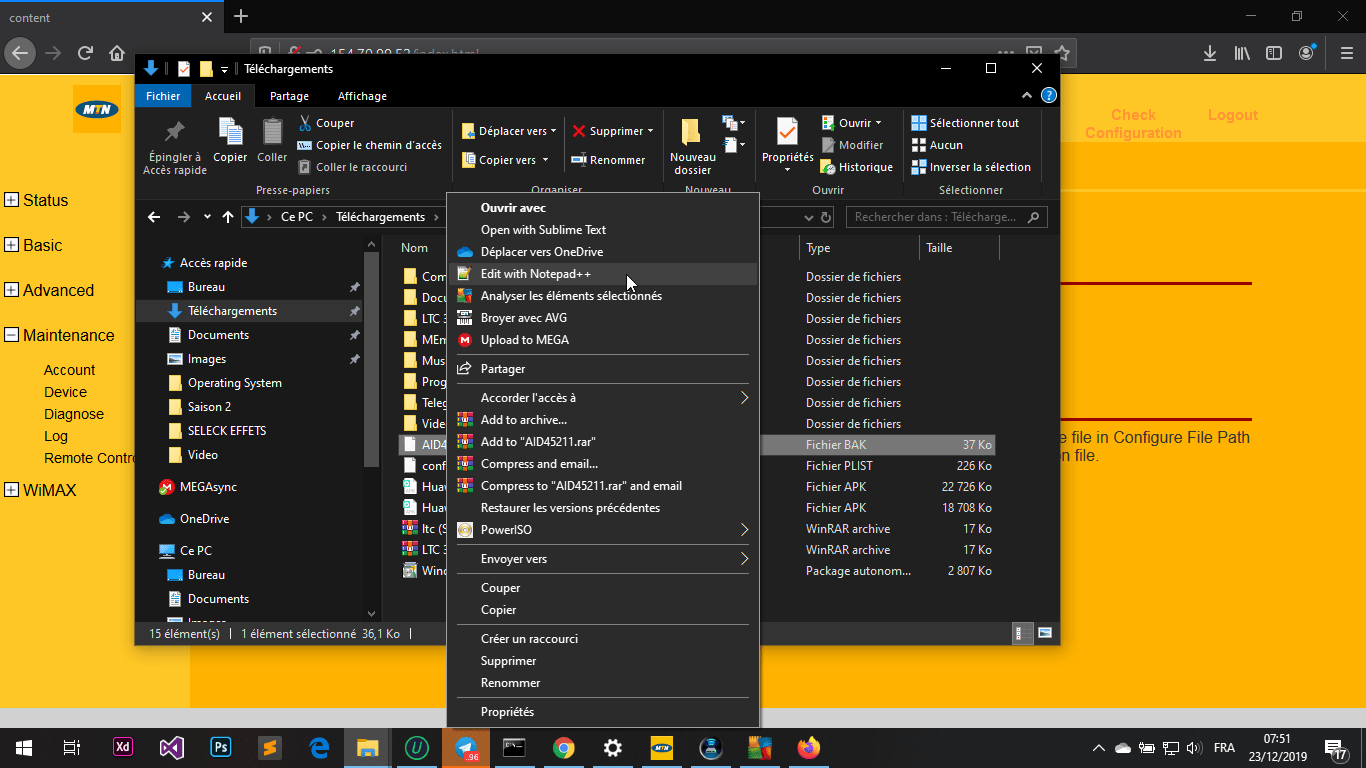 Once the file is open, scroll down and you will find the account (username and password) between line 285 and 296: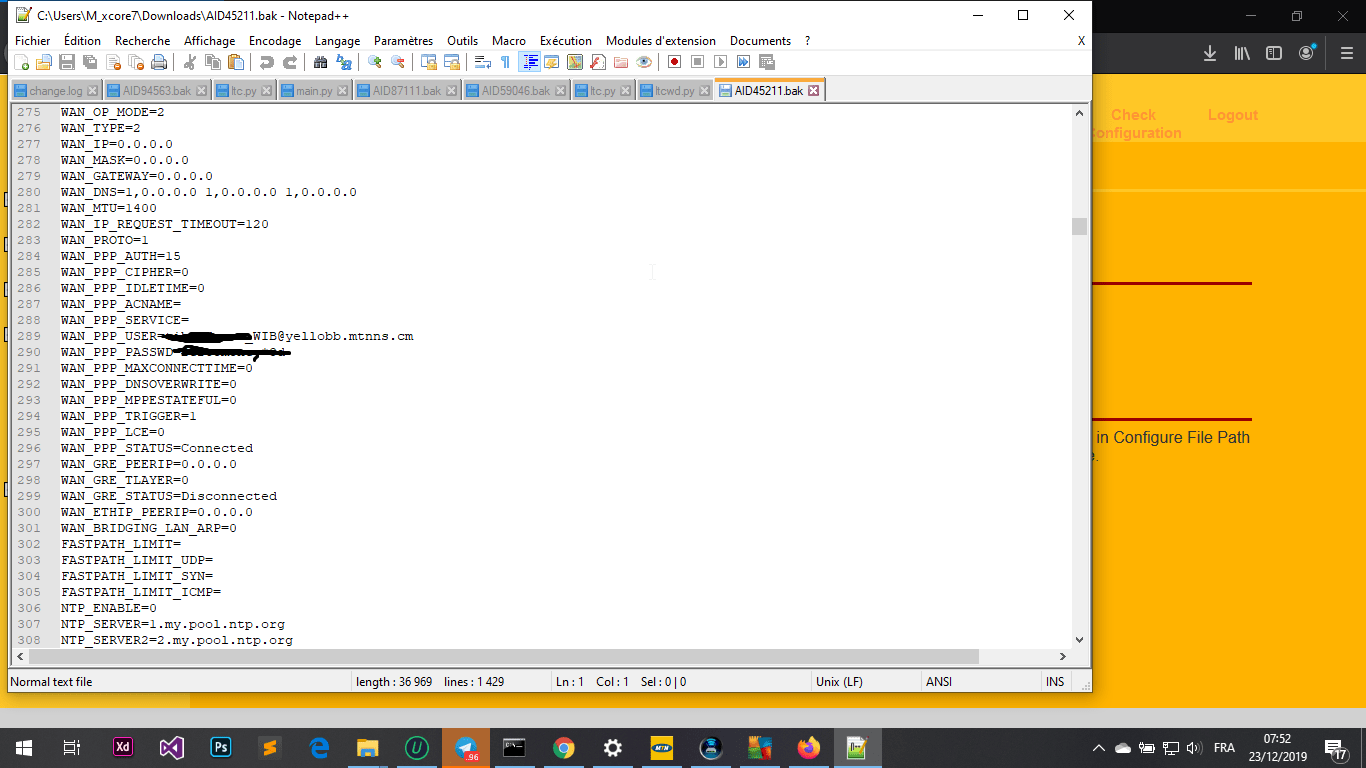 Once the account obtained, return to the box at Basic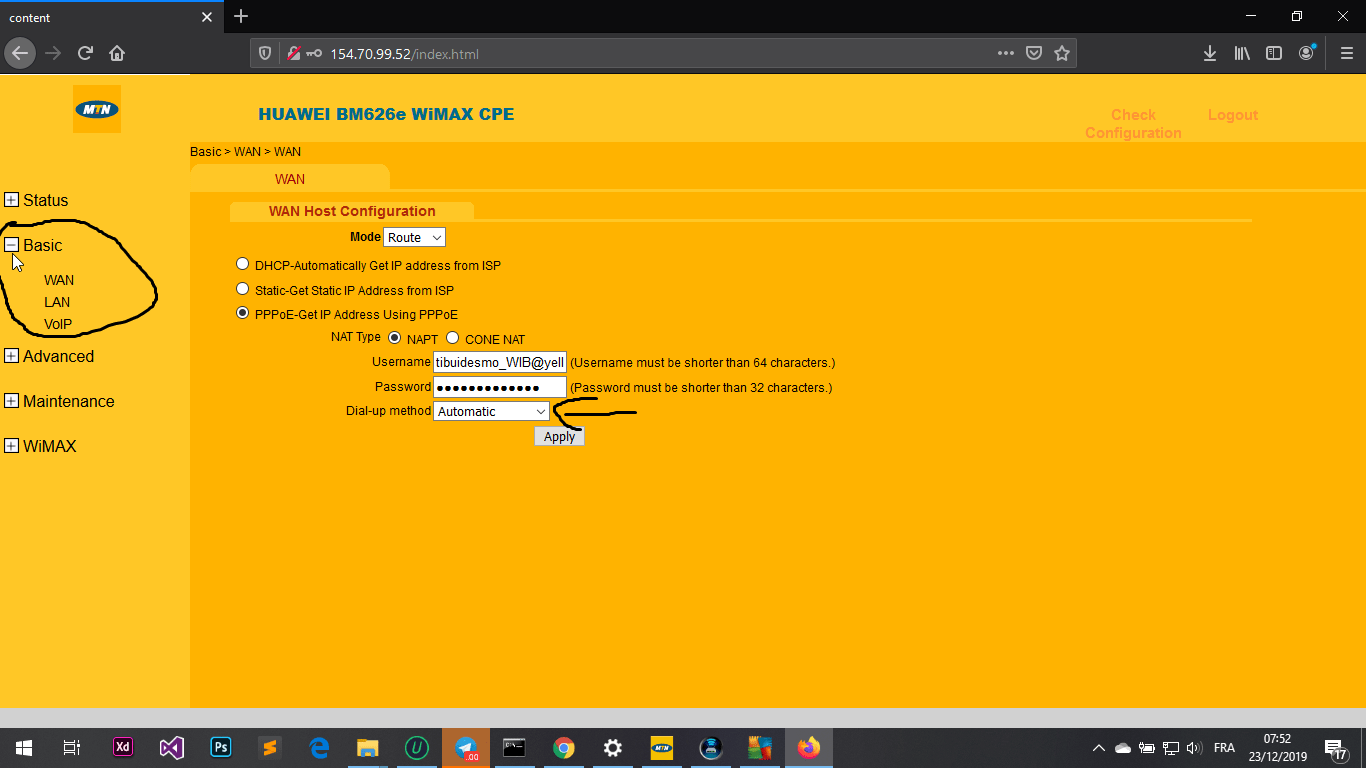 Once at this level, change the automatic mode to manual mode: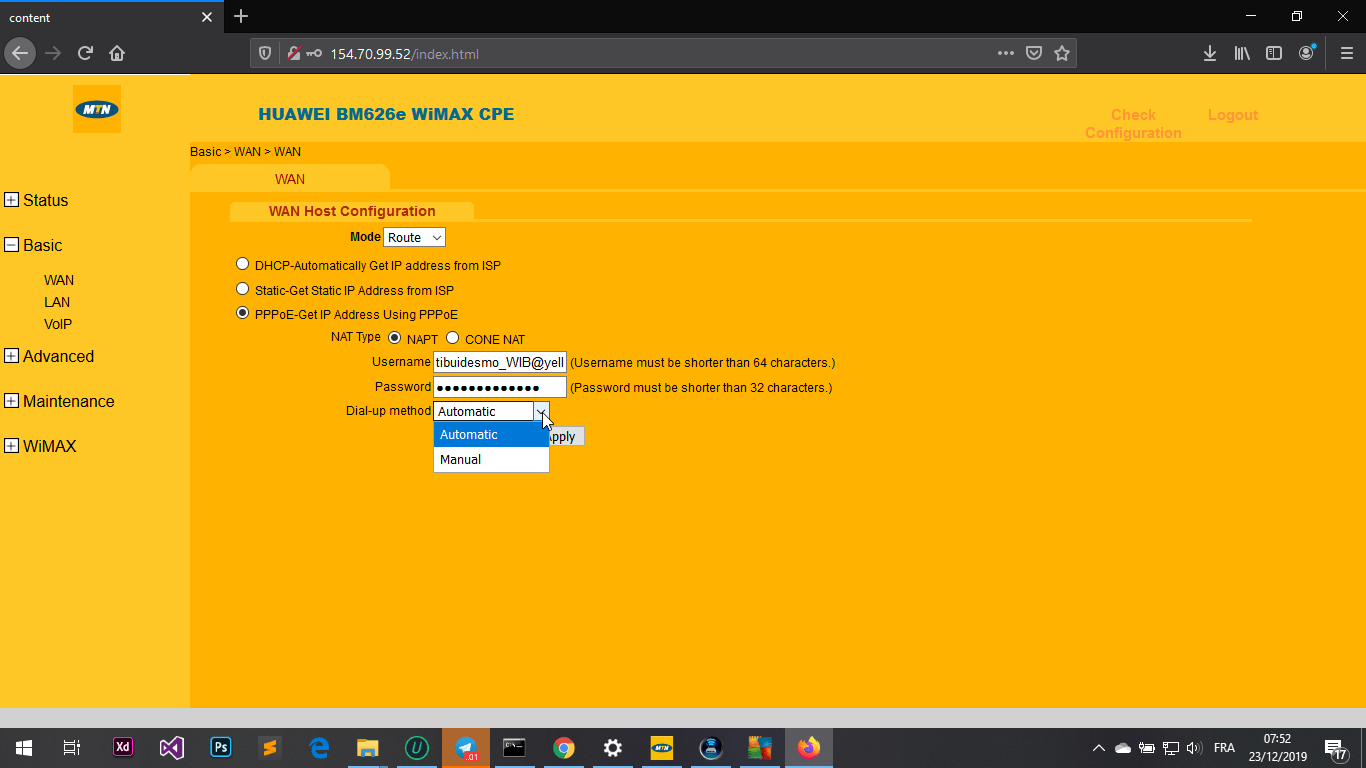 And finally disconnect the box to be able to easily use the account: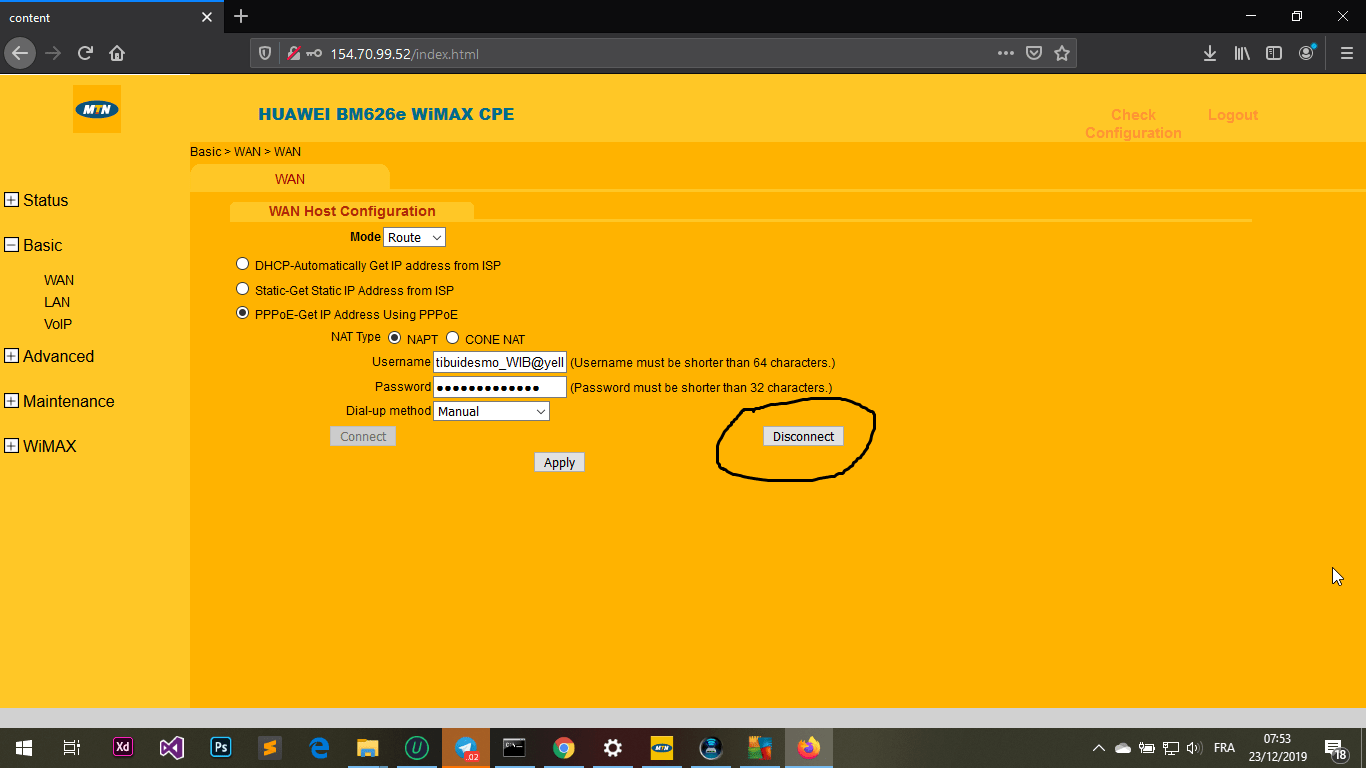 [tips]After disconnecting the box, keep calm and smile, do not worry, it's completely normal.[/tips]
Final Thoughts
As from this point, we have come completed this tutorial. If you followed all these steps, you therefore have a valid wimax account to browse unlimitedly. If by chance you don't know how to configure your pc, checkout this video tutorial:
Reference
Dumping Comptes Wimax Entreprise

Be the first to be notified when we make an update to this post